Massage
Metta Yoga Calgary, is pleased to offer Registered Massage Therapy. Our 2200hr trained RMTs, offer a blend of massage therapy techniques that combines Deep Tissue, Myofascial Release, and Relaxation. Treatments are created with the client's needs in mind, to create a balanced massage experience. Therapists also have knowledge and training in both Pre and Post Natal massage therapy. Follow the link below to book your appointment online today.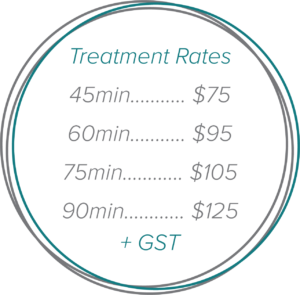 Metta Massage Therapy Questions? Contact us.
Osteopathy
Osteopathic Manual Therapy is an individual-based, gentle, hands on therapy. Its focus is to align the framework (anatomy) of your body, so that it can function (physiology) optimally. This supports the body by promoting the health that it already has, and further facilitates the human body's capacity to self-heal and self-regulate. My job is to support your body in this process, which will in turn ease your pain and symptoms.
INITIAL TREATMENT
Initial treatments include a discussion of your primary concerns, your past and present health history, and followed by an assessment and treatment. Please fill out your online intake form beforehand. These appointments are up to 60 minutes
FOLLOW UP TREATMENTS

Follow up treatments are similar to an initial treatment, in that there will be a short discussion, followed by an assessment and treatment. These appointments are 30 minutes.
Initial Treatment: $140.00 | Follow up Treatment: $85.00
Osteopathy Therapy Questions? Contact us.
Cancellation and Late Policy for both Massage & Osteopathy Therapy

Our therapists value each of you as individuals and welcome the responsibility and privilege of caring for and supporting you. Our goal is for each client to be seen and treated in a timely and efficient manner and with that as our focus, we want to remind you of our cancellation policy.
We require 24hrs cancellation notice. If you do not provide 24hrs notice you will be charged 100% for the missed appointment. This will be charged to your credit card stored on file when booking, or may be added to your account to be charged on your next visit. Late arrivals receive what is left of the appointment time with a full charge fee.
If you are feeling unwell, experiencing cold or flu like symptoms, we kindly request that you stay home. Please contact your therapist as soon as possible to inform them and reschedule your appointment.