MASSAGE
Metta Yoga Calgary, is pleased to offer Registered Massage Therapy. Our 2200hr trained RMTs, offer a blend of massage therapy techniques that combines Deep Tissue, Myofascial Release, and Relaxation. Treatments are created with the client's needs in mind, to create a balanced massage experience. Therapists also have knowledge and training in both Pre and Post Natal massage therapy. Follow the link below to book your appointment online today.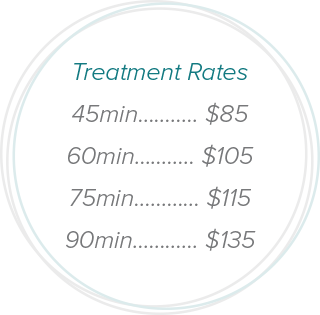 Metta Massage Therapy Questions? Contact us.
Our therapists value each of you as individuals and welcome the responsibility and privilege of caring for and supporting you. Our goal is for each client to be seen and treated in a timely and efficient manner and with that as our focus, we want to remind you of our cancellation policy.
We require 24hrs cancellation notice. If you do not provide 24hrs notice you will be charged 100% for the missed appointment. This will be charged to your credit card stored on file when booking, or may be added to your account to be charged on your next visit. Late arrivals receive what is left of the appointment time with a full charge fee.